SOW TO SOUL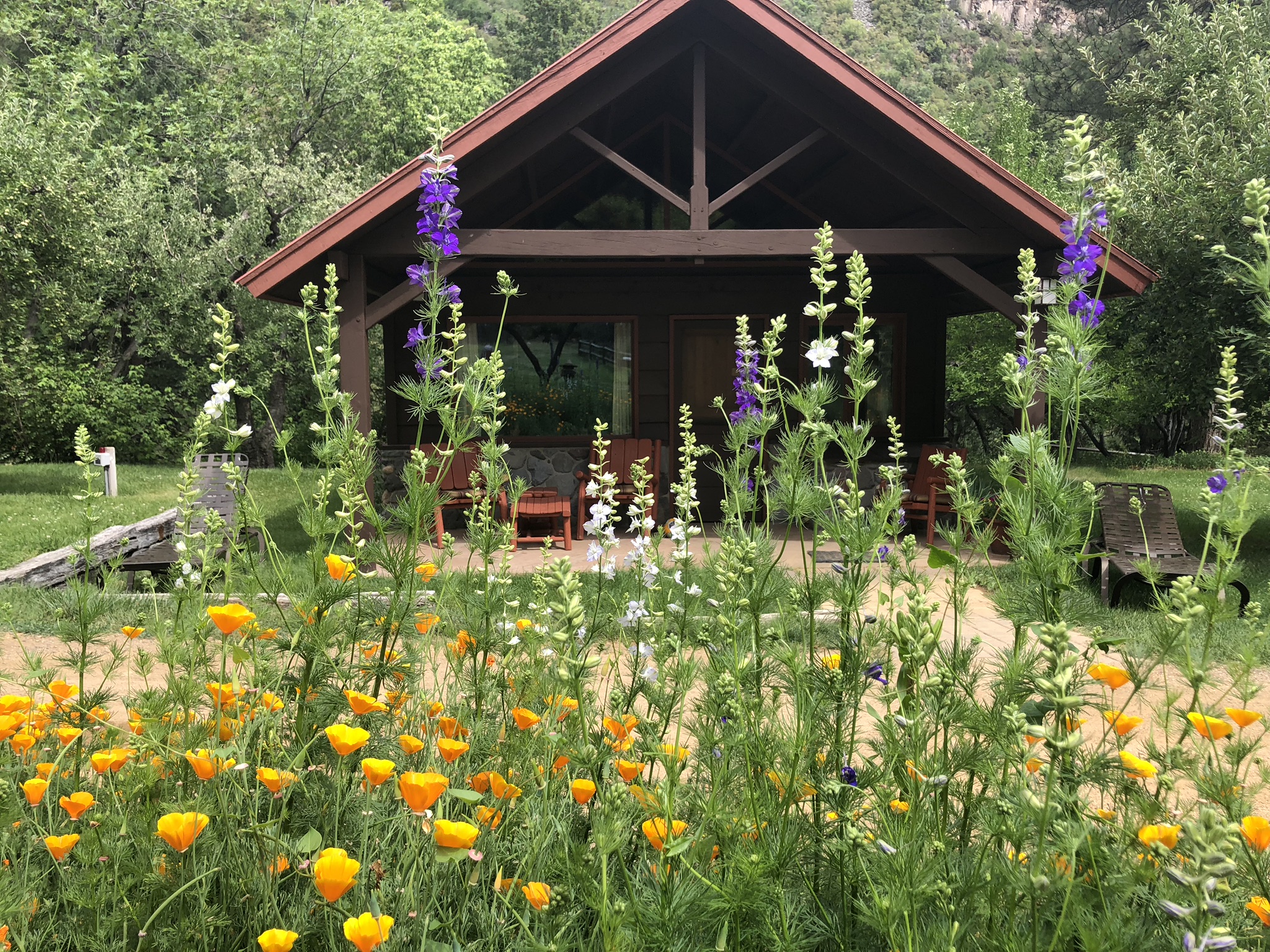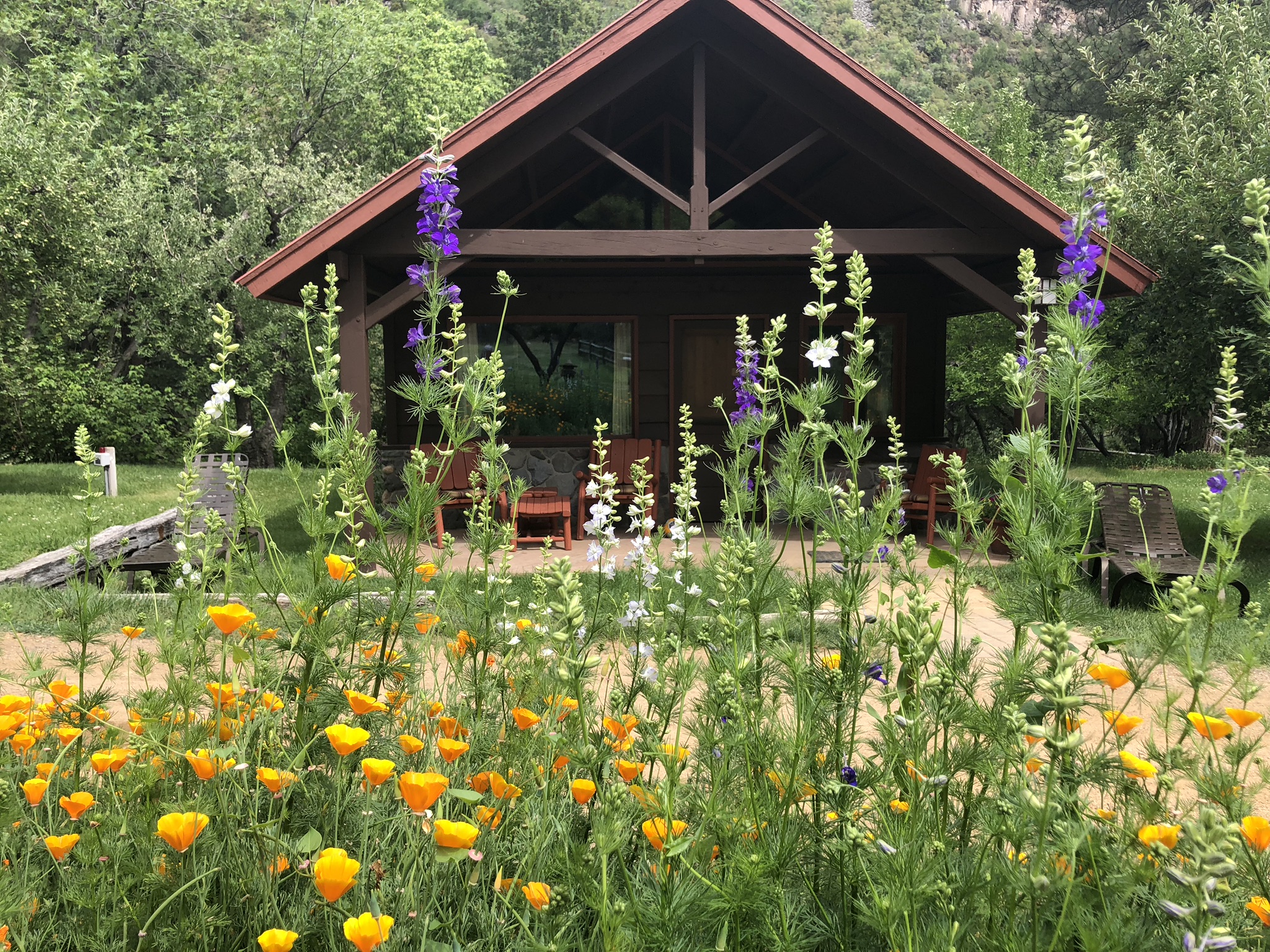 SOW TO SOUL
Growing and Arranging Garden Flowers
August 9 - 10, 2019

MORE WORKSHOP DETAILS
Join Terri Schuett from Happy Vine Flowers and Kate Watters from Agave Maria Botanicals for a fun and inspiration day surrounded by a world of floral abundance and creativity at Orchard Canyon on Oak Creek, a lush oasis in Sedona, Arizona.
DESCRIPTION
Growing and arranging your own fresh garden flowers is poetry for your soul! When you create a fresh, fragrant, beautiful bouquet from garden flowers, you are giving a wonderful gift to yourselves and others. We will begin our journey from field to vase the garden, learning how to select ingredients to provide an array of textures, aromas, colors and personalities for a natural flower arrangement. We will share the know-how about to make your garden grow, even if you have limited space. After a delicious garden-inspired lunch, the afternoon session will guide you through the elements of floral design as you make your own. We will discuss how to choose the right shapes to compliment your flowers and the arrangement's setting.

Join us for a full day of all the flowers your heart could desire, garden magic, laughter, education, new friends, and fun!! Immerse yourself in this aesthetic journey into flower growing and artistic botanical design that will open a whole new relationship with yourself, your garden and flowers.

EXPERIENCE:
Ideas for creating your own flower cutting garden (even a tiny one!)
Techniques for harvesting fresh blooms and extending their vase life
Understanding floral design methods & components
Incorporating natural elements into designs
Creating a stunning arrangement to take home or give away

*Cost Includes workshop, all materials, and garden-inspired vegetarian lunch on Saturday, August 10.
Visit the lodging options page to reserve meals and a place to stay at Orchard Canyon on Oak Creek.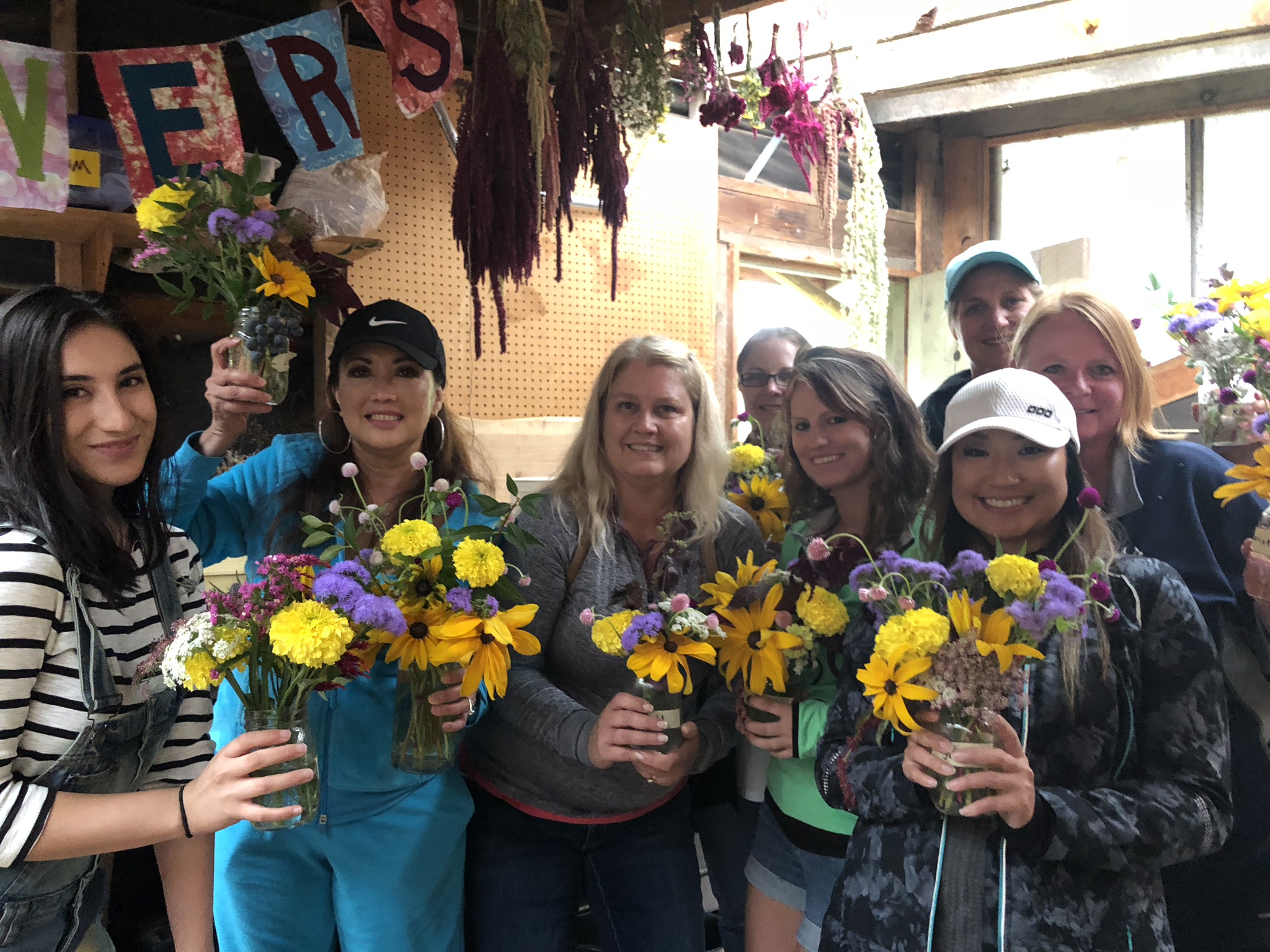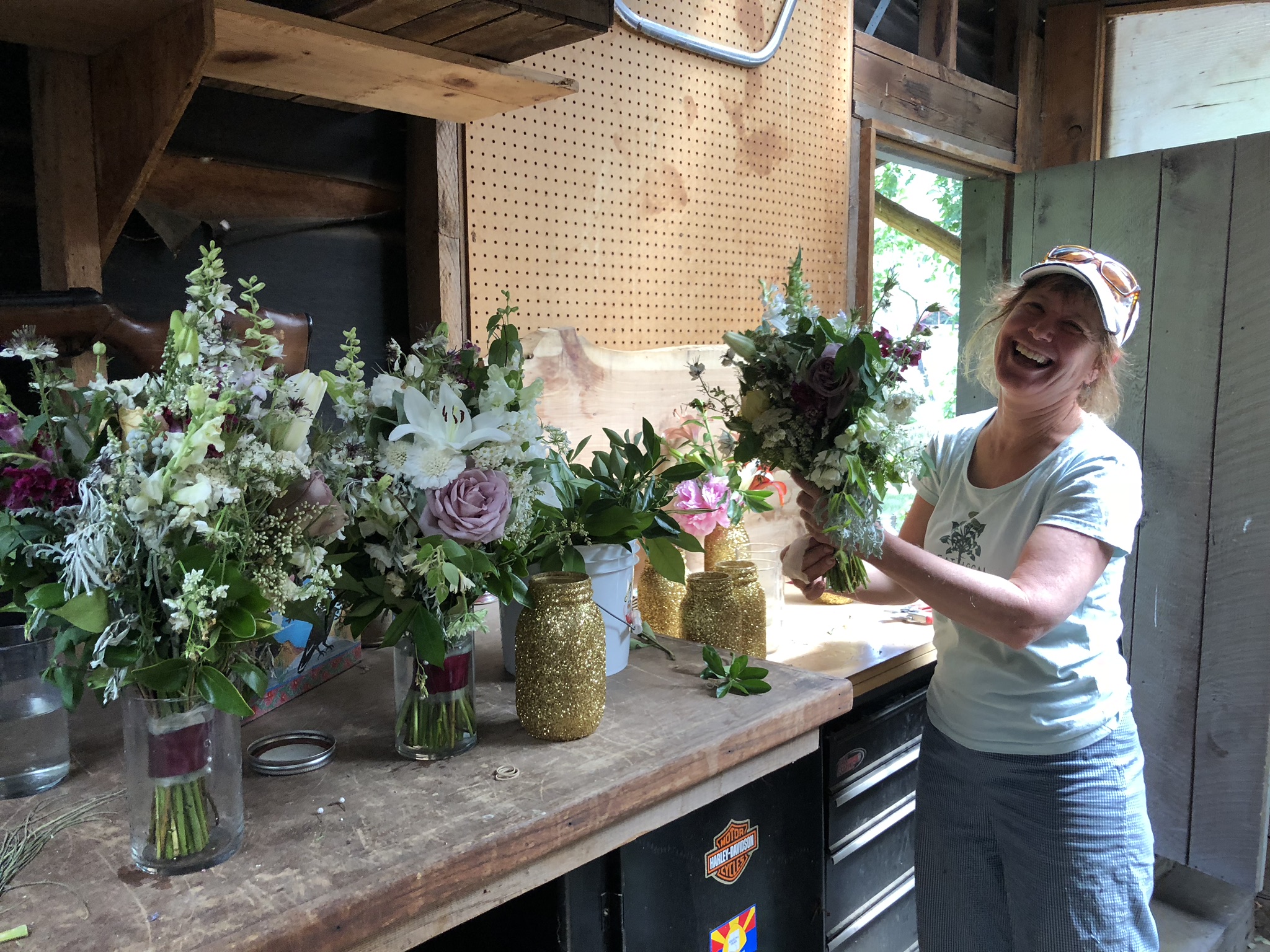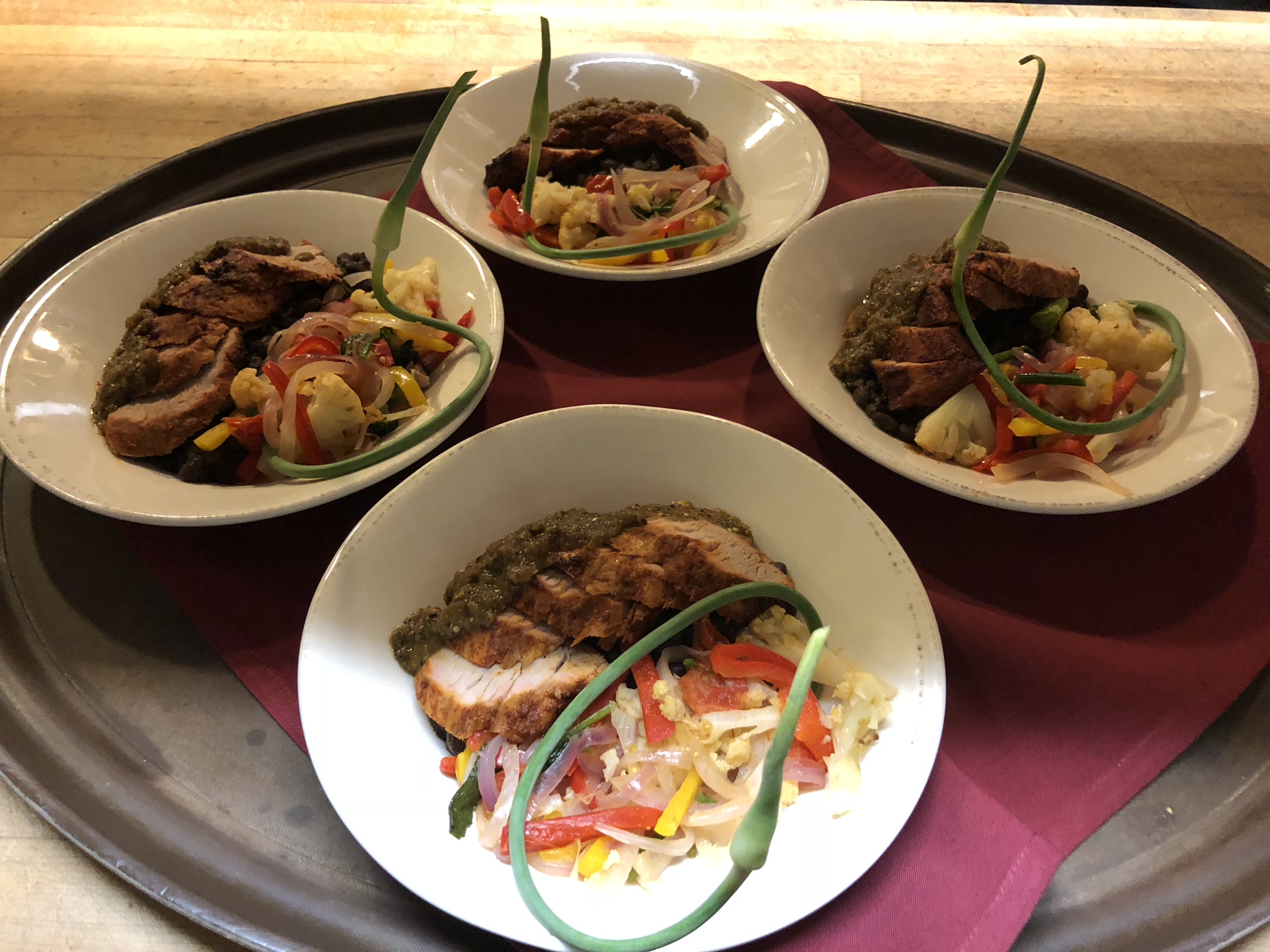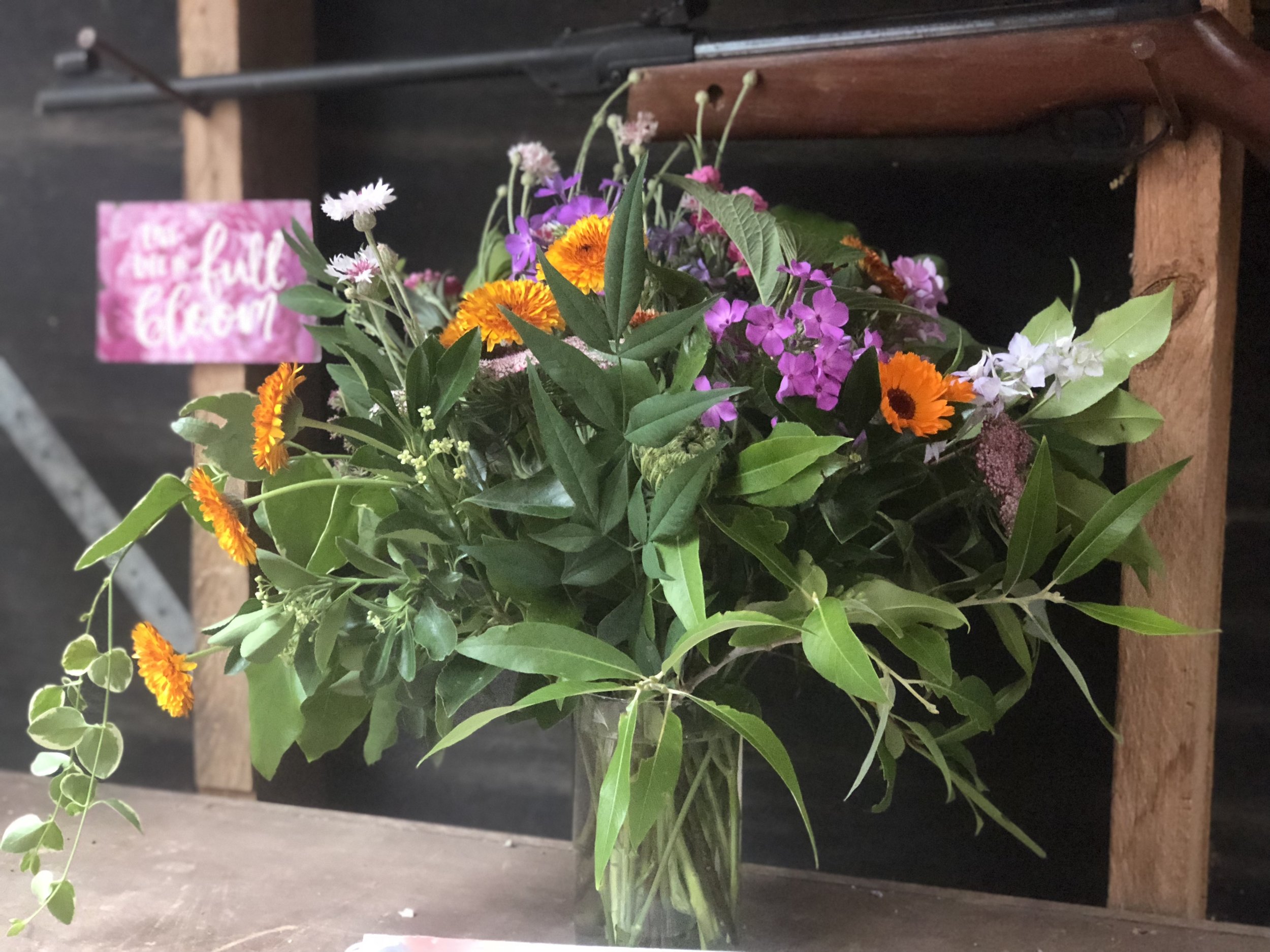 RETREAT SCHEDULE
Schedule subject to change!
FRIDAY
3 p.m. – Arrival and check in to lodging
3:30 – 5:45 p.m. – Introduction and garden tour
6 p.m. – Cocktails on the lawn
7 p.m. Dinner (Optional)
SATURDAY
8:00 a.m. Breakfast (Optional)
9 – 11:45 a.m. – Growing and harvesting flowers
12 – 1 p.m. – Garden-inspired vegetarian lunch (Provided)
1 - 4:30 p.m. – Floral design techniques with fresh garden flowers
4:30 - 5 p.m. – Workshop wrap up
6 p.m. Cocktails on the lawn (Optional)
7 p.m. Four-course dinner at Orchard Canyon

Treat yourself! Choose the option to book another night at Orchard Canyon, enjoy dinner, breakfast and the beautiful gardens for another day.
Meet Your Flower Guides
Terri Schuett is a horticulturist, master florist, and educator cultivating 21st-century flower power. She is the founder of The Happy Vine, focusing on mindful floral design, community, and botanical innovation.

Kate Watters is an organic gardener, botanist, ecological herbalist, and artist/florist. She is co-author of River and Desert Plants of the Grand Canyon, and owner of Agave Maria Botanicals in Flagstaff, AZ.